Concrete applications and forms can help transform your home or business into a work of art. Based out of the Elk Valley in British Columbia we serve many locations including Fernie, Sparwood, Cranbrook, Elkford, Crowsnest Pass, Blairmore, Coleman, Elko, Jaffray, and the South Country.
Our company specializes in concrete driveways, artisan concrete, stamped concrete, concrete patios, countertops, floors, forms, walls, and concrete repairs. With twenty years of experience working with this challenging and unique material, we have reinvented, transformed and expanded the possibilities of what we do with concrete.
Think concrete building materials … an industry that is progressing and proven the test of time.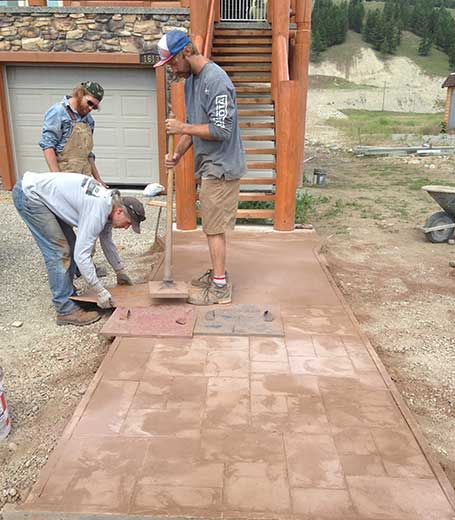 Greg JV Smith
Bridge Construction Supervisor
Nelson, British Columbia
Ministry of Transportation and Infrastructure
Lee Langlois
Hatch Canada
Edmonton, Alberta
Project Management
.
S. Brent Shypitka
Glacier Technical Services Ltd
Cranbrook, British Columbia
Project Manager and Supervision
L. Welburn
L. Welburn Construction Ltd.
Bridge consultant / superintendent
Wayne Emery
Yukon Highway and Public Works
Project Inspector
Terry Ireland
Arthur, Ontario
Ireland Bros. Ltd